How Gia's Quantum Stone Amulet Affected Her As A Psychic And Energy Worker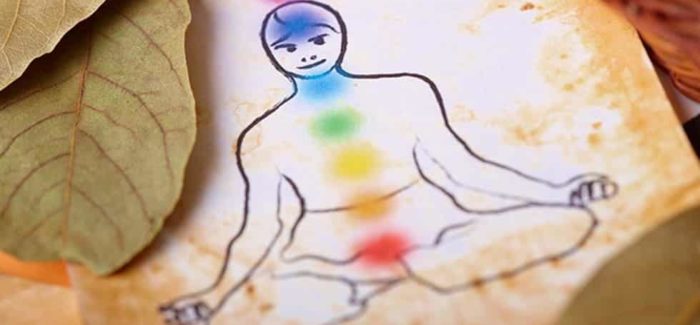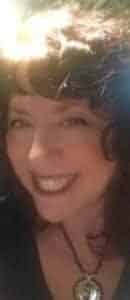 Today we're interviewing Gia al Qamar of NJ Tarot and NJ Medium. Madame Gia is a trusted Medium, Psychic, tarot reader, animal communicator, and Reiki Master living in Northern New Jersey. She found herself powerfully drawn to Quantum Stone's website and, after much deliberation, she snapped up a Scarab Egyptian Amulet with healing Carnelian. It's now joins her beloved collection of healing gemstones (four hundred and counting!) and treasured jewelry.
As a crystal pro who uses gemstones for a variety of energetic purposes, Gia is tuned in to the information and offerings that crystals offer. As a psychic and an energy worker, Gia's awareness of energy and her use of non-physical senses offer a powerful testimony to the healing and empowering potential of Quantum Stones pendants. The influence her carnelian amulet pendant has had on her is truly fascinating If you're thinking about buying a Quantum Stones pendant, then you wanna read what Gia has to say!
How did you discover Quantum Stones?
"I saw a pendant pop up on a Facebook ad, but when I saw the price… Let's just say it gave me pause! But I decided to visit their website and give it another look. I became really fascinated by the technology and I started studying the science of it, but I wasn't ready to pull the trigger. One day, I went out to brunch with my husband and was talking about it with him. He stopped me and said, "If you want it so much, then buy it." But, as is my fashion, I weighed out all the pros and cons. I decided that the pendant felt "indulgent" and I wasn't going to buy it."
But….
"But days later, I find myself drawn back to the website again. I knew then that my obsession had more to do with being spiritually guided to this beautiful object rather than a desire to possess it. I called the owner and designer of the pendant, Albert Milligan, and when I asked his name, I immediately realized WHY I was being brought back to this site over and over again…  Albert is the name of my Lead Spirit Guide! I knew that I was being asked to work with this crystal and to work with the energy of this very special company. "
What were your first impressions of your Carnelian pendant?
"This is a funny story. So, it arrived on a day that I was in a terrible mood. I was thinking that I might just appreciate the necklace as a jewelry lover, but didn't think anymore of it. The next day, I made it my focus to bring it into meditation. Whenever I receive a new a crystal, I have a ritual in which I smudge the stone, set an intention for it, receive the information it has for me, and begin to program  it. I meditate with it and ask for direction from my Spirit Guides and ask them to bless the stone. I have over 400 stones and I do this with every single stone. Can you imagine the time I spend in meditation?!" <laughs>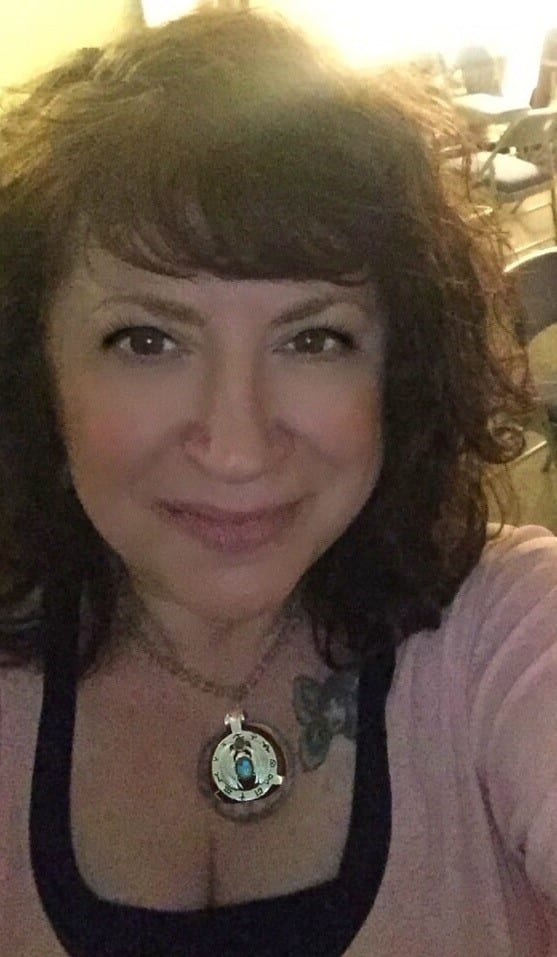 "The day after I got it, I meditated with it, began programming it, and did reading for clients. I saw very positive results. I wore it to a medium's circle, where I meet weekly with a group of Mediums to sit in the power of Spirit, connect with loved ones who have crossed over, and to do readings to help others build their energy and technique. I was so proud to be able to show off my pendant, but nobody noticed. I couldn't believe it. I went about preparing myself to read, and as we're beginning the opening prayers and meditation, the leader begins a meditation focused on the sacral chakra instead of her usual meditations. Carnelian is the stone of the sacral chakra! It seemed as though she was inspired by the powerful energy of my new pendant. All of these events happened within my first 48 hours of wearing it!"
How did your Carnelian pendant influence your work?
"I do lots of work with crystals; crystal gridding, energy healing, psychic readings… Everything. Most crystals have a subtle energy, but this quantum stone had a very different energy. It was fabulous and different. It worked with my entire being. I immediately noticed a difference in the psychic reading I gave with my first client compared to my psychic reading from the previous week. It was like being given glasses and suddenly having the clarity and awareness of 20/20 vision."
You asked for guidance in understanding and using your stone. What exactly were you told?
"My Crystal Guide let me know almost immediately that the pendant would increase my energy and focus around healing. She was specific in telling me that I needed to embrace that all my work — from Reiki to psychic and mediumistic work — was all considered to be healing to those who sought me out for assistance."
How do you use your Carnelian amulet?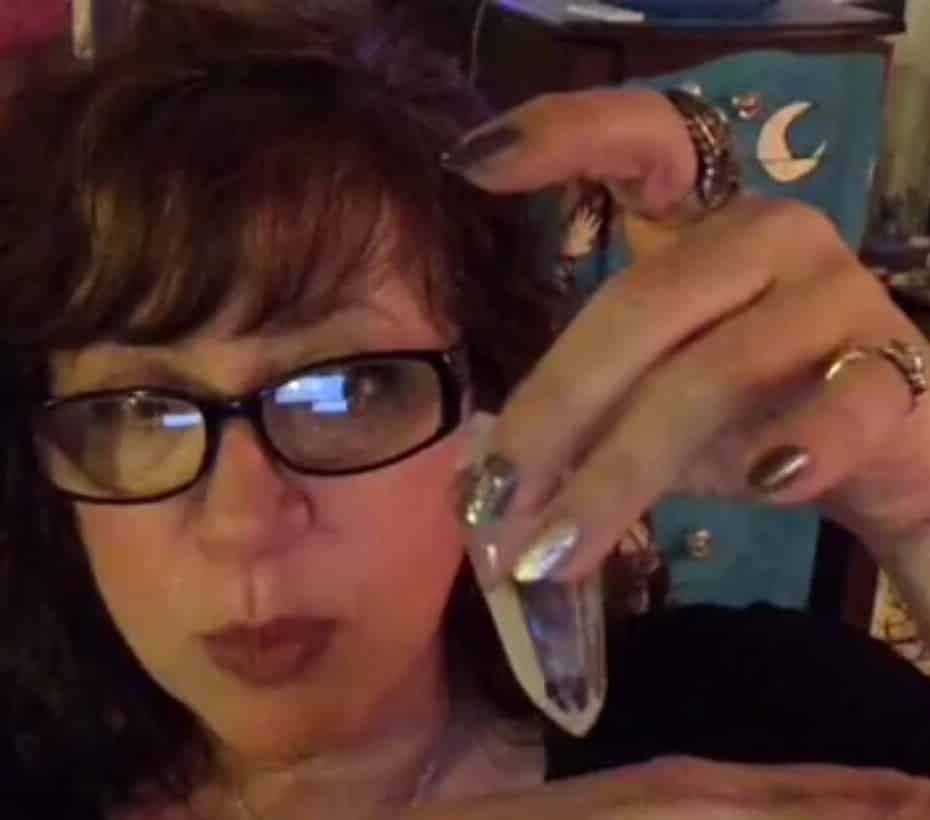 "I'm careful to not get too attached or to become dependent on any one thing in my work. A tool assists, but should never become the focus OF the work. I saw my new pendant as a dance partner, and I use it at the best times in the best ways. I won't wash dishes with it on, but if someone is at the door, you better believe I'm putting it on. People love it and I love showing it off. I make sure to wear it for psychic readings,  and I recently did a Demonstration of Mediumship. The evidence I was able to convey from Spirit was wonderfully detailed and accurate!"
What do you think people should know about Quantum Stones pendants?
"I'm a jewelry lover who comes from a long-line of jewelry lovers. I know that when you want something of quality, you need to spend more money. When I buy quality jewelry, I want something that can live a second life. Albert's pendants are very sturdy, and they're beautiful high-quality stones.  I'm so impressed by the care Albert put into stone selection and the quality of his work. The price for my pendant was rich, but I have a stone that's imbued with beautiful energy and created by someone who cares. That's not something you find every day."
What else should people know?
"They're not just pendants. They're not doctors or medicine, but they are something powerful to work with. Crystals can be used for guidance, energy, and for help. My stone takes on a whole other quality as I work with it. The results you'll see with Albert's stones are a direct result of the work and intention you put into it."
So…. What pendant are you getting next?
Well, as soon as Albert creates his affiliate program, I'll be hoping to add his Labradorite Solar Egyptian Amulet. <laughs>
Thank you Gia! For both your amazing review, and for an incredible and insightful conversation.
If you're intrigued by Gia and her services, you should know that she's one heck of a lady, and she's about as real as real gets. Gia's energy and soulful personality radiates even over the telephone.During our conversation, she said things and had little flashes of psychic information that had me ready to hop on her website to book a reading. Her energy and personality are such a gift, and I felt such a connection with her, I had connected with her on Facebook before I had even begun typing up this post.
If you'd like a reading from Gia, you can book a Psychic Reading on NJMedium.net, or schedule a tarot reading, Reiki session or Animal Communication session on NJTarot.com. She reads in her New Jersey studio, but those outside the area can get readings from her through email, phone and Skype. You can also find Gia on Facebook at NJ Tarot. She shares knowledge and tips through videos, and she's always happy to make a new friend. She also has a webinar for Zoom that's in development, and it's going to be on everything crystals and the amazing ways we can use them.
Get connected! Telegraph, Telegram, or TeleGia — she's waiting for you!
Photos courtesy of Gia and NJ Tarot Studio 2017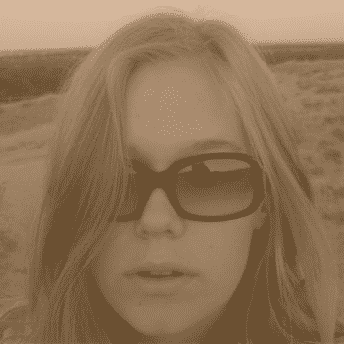 Ash Stevens ("Asha") is a writer who doubles as a pretend philosopher and a wannabe shaman. When she isn't writing her soul out on her blog, she's listening to the great minds (or great comedians) on YouTube, soaking up sunshine, or having yet another fascinating conversation with herself (she gives excellent advice, you know). Find her on Twitter or Facebook and make a new friend!
©Universal Copyright 2017 is authorized here. Please distribute freely as long as both the author Ash Stevens and www.QuantumStones.com are included as the resource and this information is distributed on a non-commercial no charge basis.