Tree of Infinity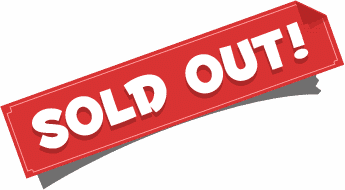 Prepare yourself for a trip to the cosmos as you meditate with this stone of enchantment, magic, and prosperity…these one-of-kind, hand-crafted Tree of Infinity Blue Imperial Jasper Amulets pack a powerful, yet gentle healing effect, and they are the highlight of our Sacred Trees Collection. Whether you seek infinite success, health, wealth, knowledge, or oneness with the collective, then you'll find something to complete your healing stone and crystal collection in our Tree of Infinity series.
Also known as Sea Sediment Jasper, this incredible stone is enchanting just to look at, and you can sense its solar and lunar connection when it's in your presence. The universe is a vast, infinite space, our home, our source, and this is an amazing stone of prophecy that can allow one to tap into the infinite wisdom of divine sources. Imperial jasper is known as the 'supreme nurturer,' and it promotes and directs energies towards the goal of infinite love, discovering the Higher Self, and uniting one's ethereal and physical energy fields to promote mind/body/spirit growth.
Each of our signature Tree of Infinity healing stones and crystals are LightShield™ quantum infused with 4 harmonic scalar frequencies through our patented quantum generation process. Available in a 35mm x 25mm oval or 30mm round design, the Tree of Infinity Pendant has been taken one step further with an additional infusion! However, you can opt to have up to 3 additional harmonics infused into your amulet! These magnificent pendants are treated with the frequencies of:
Sea Dreams: Whale & Dolphin Frequencies  ~ The Sound of the Sun ~ The Sound of Earth ~ Shield My Aura  
Our exclusive Sea Dreams: Whale & Dolphin Frequencies can serve you well in your journey for greater communication in the physical and ethereal realms, allowing you to discover your infinite purpose and means of accomplish your goals. Echolocation is often referred to as the frequency of joy, and the playful and gentle nature of these enchanting creatures of the sea reminds of the infinite nature of love and the value of community.
Each piece of healing jewelry in the Sacred Tree line is one-of-a-kind, and the stone you see in the photograph is the actual pendant you will receive upon purchase. You can also choose a FREE stainless steel rope chain in 22, 24, or 26 inch length to complement your amulet.
No products were found matching your selection.