Muster's Gems Reveals Cache of Multiple Star Quartz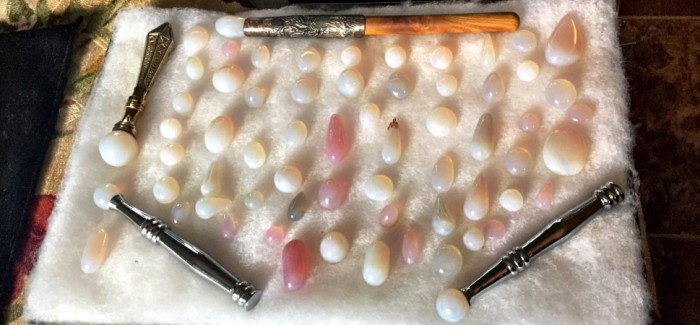 Imagine getting your hands on a treasure map…a map to a mine hidden deep in the High Sierra Mountains that leads to one of the world's rarest and most beautiful gemstones – the stunning multiple star quartz. Well, it took a decade or so for it to manifest, but for one lucky man, the unimaginable became a reality…and before he knew it, he found himself in the midst of a nearly 2 month treasure hunt deep within the mountains…on the way to find a mine that he would someday come to own the rights to.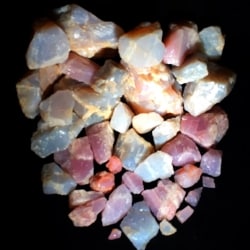 Sixty years young, David Muster is as wild, rugged, and brilliant as the stones he mines, and his passion and enthusiasm clearly resonates when speaking of his 'rock hound' adventures around the world. And it becomes downright infectious when he tells the seemingly unbelievable story as to how he came into possession of his glorious treasure…
How it All Began…
David Muster recalls the day back in 1977 when he first laid eyes upon one of these gems with a gleam in his eyes. He happened upon a specimen of this spectacular gem in a rock shop in Murphys, California. "Man, oh man, this little kid's tail was a waggin'…I wanted to dig 'em and mine 'em and cut 'em…"
It was the gleaming, perfectly proportioned, six-pointed star in the center of the en cabochon cut stone that caught his attention. Viewing in the sunlight brought another surprise for the eyes – there were actually 7 six-rayed stars, connected at each point to form a stunning constellation of stars. Later, Muster would discover that when cut and polished in a spherical shape, the equator of the multiple star quartz would reflect an astonishing array of six 12-rayed stars and 20 stars overall!
Enamored, he approached the show owner and inquired where he got this incredible stone, and the old man simply replied, "I got it way up in the high country." Protective of his treasure, he refused Muster's request for a map…that is until the mid 1980s when he visited the shop once again, only to find the owner in a feeble state. Ready to honor Muster's request, he acknowledged that he wasn't going to make it back into the mine ever again and drew up a sketchy map with any X and offered some general directions (which we won't reveal)!
The Treasure Hunt is On…
For Muster, this obsession with rocks and crystals is nothing new, so he was well prepared and educated to take on the hunt in the Sierras. He's been fascinated by rocks and gemstones since he was a kid, which explains why the former schoolteacher also holds two degrees in geology and has been a practicing stone hunter, gem collector, and lapidary for more than four decades.
He eagerly headed into the mountains seeking the goods. After a 6-week arduous hunt, he finally hit the jackpot and found the prize-filled Mine. Since then, he has obtained the land rights and Muster has been quietly doing his bidding in the mine, collecting and polishing one of the world's most recently discovered stones…quietly until now, that is.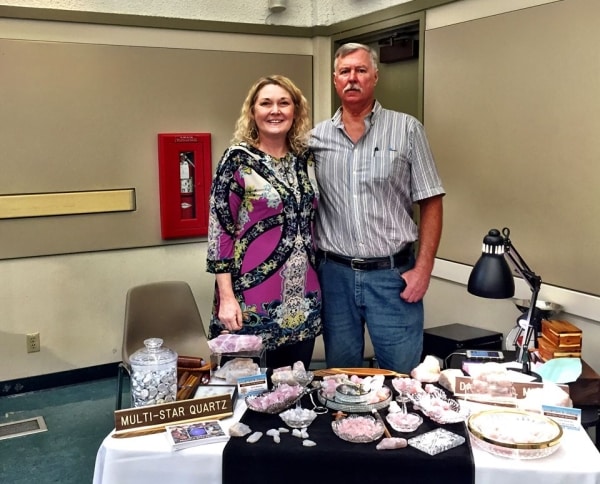 So far he's personally mined and polished several dozen pounds of multiple star quartz gems ranging in pastel hues from milky blues, pinks, grays, and smokey browns and offers them to both wholesale and private buyers.
For more information, contact Dave Muster [email protected].
Visit Dave's Facebook Page: 
©Universal Copyright 2015 is authorized here. Please distribute freely as long as both the author Stephanie Lucas and www.QuantumStones.com are included as the resource and this information is distributed on a non-commercial no charge basis.
[jetpack_subscription_form]