Everything You Want to Know About Labradorite Crystals – Short Video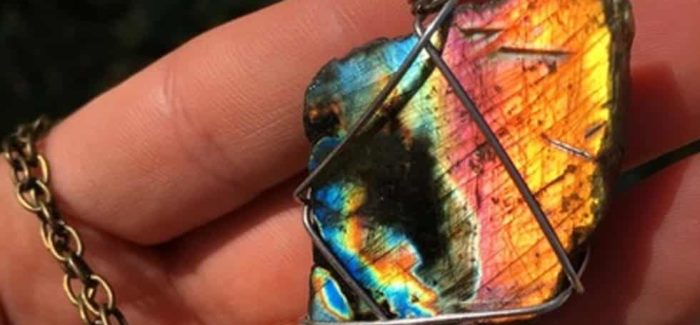 In just 8 minutes, this soothing and informative video—Labradorite: Crystal of Wind & Magic—reveals the incredible mental, emotional and spiritual benefits of one of the most beautiful wind element stones derived from Mother Earth. Based on information from 'The Pocket Book of Stones' by Robert Simmons, the silky-voiced host, Merlina Moonchild succinctly explains everything from the discovery of labradorite crystals to details concerning how this stone is historically used to optimize the mind/body/spirit connection both upon and beyond the Earthly realm.
Discover why lightworkers and energy healers have called upon labradorite crystals for centuries for protection and to surpass the constructs of time and the physical world. Watch this incredible video below!
©Universal Copyright 2017 is authorized here. Please distribute freely as long as both the author Stephanie Lucas and www.QuantumStones.com are included as the resource and this information is distributed on a non-commercial no charge basis.