Portrait of an Artist: Karin Luciano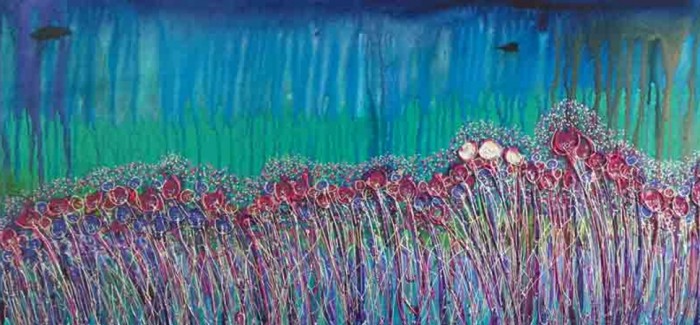 The vivid and inspiring artwork of Australia-based artist Karin Luciano captures the essence and soul of various landscapes from around the globe. Taking her cues from nature and the world around her, Karin's work is as fun and spontaneous as the artist is herself. Whether she's hopping aboard a plane to head to an exotic location or simply takes her supplies into the middle of a field, her unique style remains consistent.
Whimsical, free, and open – concepts that result in powerful masterpieces – are wholly embraced and readily apparently with even the slightest glance. Using a non-traditional impasto technique, Karin's paintings boast a three-dimensional texture and appearance that is challenging to grasp when viewing her online collection. However, the energy of each piece inspires her fan-base even from afar.
Fortunately, Ms. Luciano's work can be viewed in galleries and homes across the world and within several reputable exhibitions. Always on the go or busy creating a new work of art, Karin has recently completed a new collection of artworks for the Manyung Gallery in Mt Eliza, (Melbourne) Victoria and for Jah Roc Gallery in Margaret River, so don't miss your chance to see her latest works up close and personal.
"Tell Karin you saw her on Quantumstones.com"
Karin Luciano – Artist
Margaret River, Western Australia
Mob: 0437 318 366 | www.karinluciano.com.au
©Universal Copyright 2014 is authorized here. Please distribute freely as long as both the author Albert Milligan and www.QuantumStones.com are included as the resource and this information is distributed on a non-commercial no charge basis.