Top 10 Art Therapy Courses for Students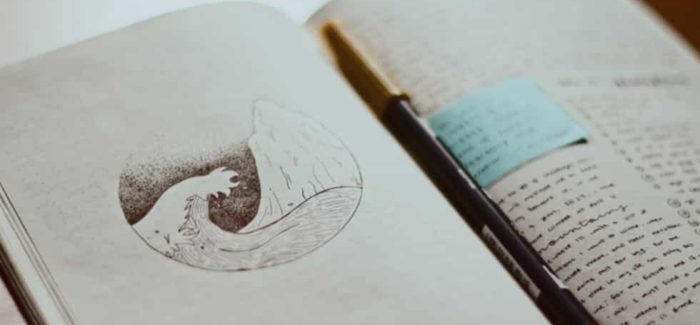 Psychotherapy is not a rigid niche with firm rules that therapists have to follow. It has many fields that implement creative techniques for evaluating one's psychological and emotional wellbeing. Art therapy is one of them. Through creative visual expressions, people share different aspects of themselves with the outside world. When the therapist is trained well, they can analyze and understand that form of symbolic self-expression.
This form of therapy is especially effective for individuals on the autism spectrum, who have difficulties to express themselves through words.
Many colleges and universities offer art therapy courses, which may be interesting for you to explore. There's an option to get a Masters art therapy degree. It will prepare you to specifically focus on this method, so you can help people to improve their self-awareness, sensory motor function, and overall emotional wellbeing.
Did this get your interest?
We'll list 10 great courses and programs in art therapy.
Top 10 Courses in Art Therapy
1. Art Psychotherapy MA at the University of South Wales
After the successful completion of this Masters program, you'll be eligible to register in UK's Health and Care Professions Council.
This is a fully-equipped course that prepares you to start your own private practice after completing two years of part-time practice under supervision.
2. Master of Science in Art Therapy at Florida State University
This program provides an extensive theoretical foundation that prepares students to become art therapy practitioners as soon as they get the degree. They will be prepared to start their own practice, but this degree is heavily requested in clinical settings as well.
3. Master of Arts in Art Therapy Online at Saint Mary of the Woods, Indiana
Counseling is the highlight of this program. It's tailored for working professionals, who already have some experience in offering therapy. The full 60-credit program is available online.
However, internships are part of it. That's something that you can't complete over the Internet.
4. Master of Arts in Art Therapy at Georgia College & State University
This program is attractive because students have to gain at least 900 hours of practical work in clinics before they can earn their degree.
However, the MA program is challenging in terms of theoretical preparation as well. With so much studying to do and clinical experience to obtain, you'll start thinking: "I will pay someone to write my research paper, so I can get everything done." It's a challenging program, but also a fun one.
5. BA of Science in Creative Arts Therapy at West Liberty University
Arts therapy is not the same thing as art therapy. It includes various forms of art, such as music, poetry, and drama.
This kind of BA program is available at the College of Arts and Communications at West Liberty University. It's focused on teaching students how to interpret creative expression and use it as a medium of communication.
A BA degree is not enough for a membership with the American Art Therapy Association, but it's a start.
6. Creative Arts and Mental Health MSc at Queen Mary University of London
If you're looking for more versatile courses that are not exclusively focused on art therapy, you'll like this program.
It emphasizes theatre and performance as forms of art therapy, but it tackles other artistic forms of expression as well.
7. BA of Arts in Art Therapy at Converse College
With this BA program, you'll get the foundational knowledge in behavioral sciences. You'll complete an internship, which is available in an educational or a clinical setting. It's the best way to prepare for an MA program in art therapy.
8. MA in Art Therapy Counseling at Emporia State University
This program focuses on the final MA thesis project. If you don't want to write a thesis, you can take three additional credit hours as electives. It's a two-year program designed for full-time students.
9. Online Master of Arts in Counseling-Art Therapy
It's a 60-credit graduate program that's fully available online. If you're looking for a more affordable and flexible way to get a degree, you'll like this option.
10. BA of Arts in Art Therapy at Finlandia University
The students in this program learn about the theory and practice of art psychotherapy, as well as about evidence-based therapeutic approaches.
Art therapy is an exciting niche. The above-listed programs lead to a productive career that never gets boring.
The studies themselves are interesting. You'll love learning about the human mind and the way people express their thoughts, feelings, and emotions through art.