Goodbye Hot Flashes! Hello Natural Menopause Relief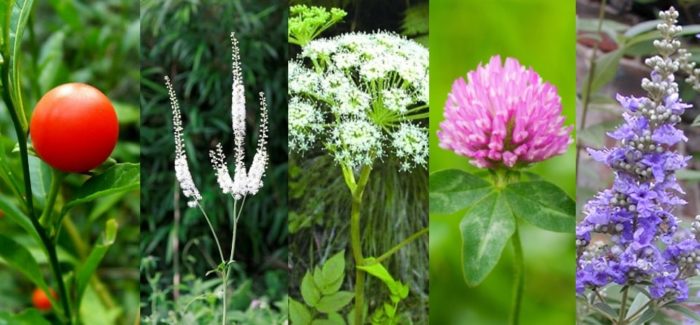 Does your family complain about the sub-zero temperatures in the house while you swear it's hotter than high noon in Death Valley? Do they seem to tense up when you walk into the room wondering whether they'll encounter the 'normal' or 'psycho' you? Do you wake up in sheets wetter than a cinema seat after 50 Shades of Grey? Do you feel as scatterbrained as the scarecrow in the Wizard of Oz? If two or more of the above apply to you, chances are you either have PMS, are perimenopausal (the years before your last menstruation), or are in full blown menopause.
The side effects any of these can turn even the most genteel lady into a Tasmanian devil in an instant and have them reaching for a bag of frozen peas. Fortunately there are some herbs for natural menopause relief that are know for their efficacy in staving off those cumbersome hot flashes, mood swings, night sweats, and memory issues. Here are 5 highly effective remedies for all three of these stages of a woman's life.
ASHWAGANDHA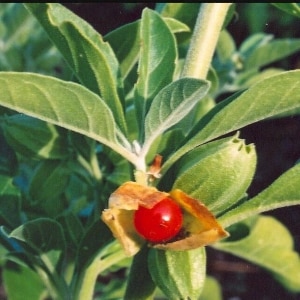 This hormone balancing and stress reducing natural herb boasts a wealth of benefits for suffering women. One study involving 51 menopausal women using ashwagandha supplements showed dramatic reductions in moodiness, anxiety, hot flashes, and night sweats. [1] If you're like many menopausal women and are experiencing problems getting in the mood for intimate moments, ashwagandha promotes sexual potency in both men and women, so it's a great herb to share with your partner.
BLACK COHOSH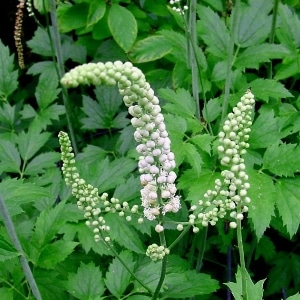 Another goodie in my sanity chest medicine cabinet is black cohosh. This herb is exceptional for hot flashes, night sweats, and it works as mood stabilizer and hormone balancer. While black cohosh has been used for centuries for natural menopause relief for hot flashes, science now supports ancient claims. A cumulative review of 32 separate studies proved that black cohosh has the ability to reduce the occurrence, duration, and intensity of hot flashes. [3] While its mechanism of efficacy isn't clear, it's been surmised that certain compounds within the herb affect the dopaminergic system that modulates estrogen — something menopausal women lose through the process.
DONG QUAI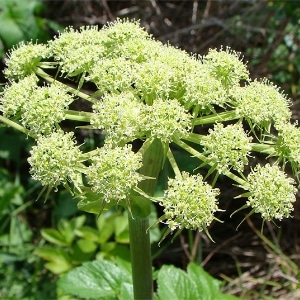 Used in Chinese medicine for hundreds of years to balance female hormones, Dong Quai not only eases hot flashes and night sweats, but it also promotes vaginal moisture — something desperately lacking as estrogen levels fall during menopause. This is a fantastic herb for those experiencing PMS or heavy cramping. Note: Dong Quai thins the blood, so DO NOT take this herb if you take anti-coagulants or suffer from any kind of bleeding disorder or have heavy menstrual cycles.
RED CLOVER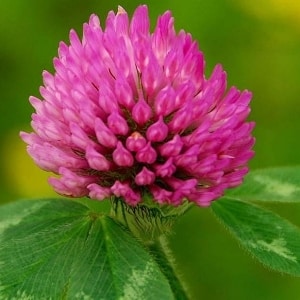 Research has shown that 80 milligrams of red clover daily can alleviate insomnia and reduce uncomfortable night sweats by 75%. [4] It works for natural menopause relief because it contains all 4 of the plant estrogens proven to benefit the human body and is 10 times more effective than soybeans — an essential food for women experiencing 'womanly' symptoms. As an added bonus, red clover benefits bone density and heart health.
CHASTEBERRY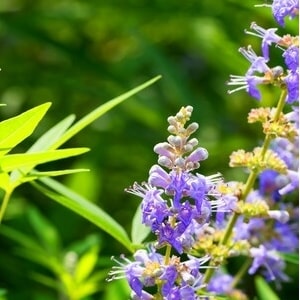 Those seeking natural PMS, perimenopause, or menopause relief will appreciate Chasteberry's ability to reduce cramping, irritability, breast tenderness, and mood swings. This hormone balancing herb is also known as Vitex, Agnus Castus, or Monk's Pepper and is a great alternative to prescription estrogen supplements.
Additional Supplements for Natural Menopause Relief
Beyond getting as much rest as possible and taking time for daily meditation, it's essential to stay hydrated and keep your body properly mineralized. Including calcium montmorillonite clay into your diet is an easy and affordable way to treat your body to a generous amount of calcium along with 60+ essential vitamins and trace elements in their most natural chelated form. Other ways to enjoy natural menopause relief into your diet include:
Soy Foods
Black Currant Oil
Flaxseed
Vitamin E
B Vitamins
These supplements have helped me go from about 30 hot flashes a day to about 5, and my night sweats have lessened during my perimenopausal state, and we hope they will help you. Please share your secrets to surviving menopause with us and the rest of the world below!
Disclaimer: The information on this site is not intended or implied to be a substitute for professional medical advice, diagnosis or treatment. All content, including text, graphics, images and information, contained on or available through this web site is for general information purposes only. 
Sources:
[1] Modi MB1, Donga SB, Dei L. Clinical evaluation of Ashokarishta, Ashwagandha Churna and Praval Pishti in the management of menopausal syndrome. Ayu. 2012 Oct;33(4):511-6. doi: 10.4103/0974-8520.110529.
[2] Kanadys WM, Leszczynska-Gorzelak B, Oleszcuk J. Efficacy and safety of Black cohosh (Actaea/Cimicifuga racemosa) in the treatment of vasomotor symptoms–review of clinical trials. Ginekol Pol. 2008 April;79(4):287-96.
[3] Wolfson P, Hoffmann DL. An investigation into the efficacy of Scutellaria lateriflora in healthy volunteers. Alternative Therapies in Health and Medicine. 2003 March-April;9(2):74-8.
[4] Jeri AR. The effect of isoflavones phytoestrogens in relieving hot flushes in Peruvian postmenopausal women. Paper presented at: 9th International Menopause Society World Congress on the Menopause; October 20, 1999; Yokahama, Japan.
©Universal Copyright 2018 is authorized here. Please distribute freely as long as both the author Stephanie Lucas and www.QuantumStones.com are included as the resource and this information is distributed on a non-commercial no charge basis.