Grow in Love and Get Grounded with Green Aventurine Healing Stones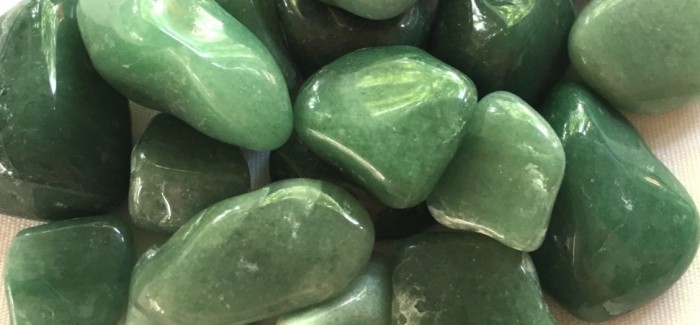 Warm, loving, green energy simply radiates from this spectacular stone aimed to Heal the Heart Chakra and bring a sense of peace and completion to one's mind, body, and spirit. Often used in medicine wheel rituals, green aventurine healing stones are reported to promote powerful feelings of love, forgiveness, and help one release past fears. Those seeking to heal issues of the heart or activate their powers of attraction will find aventurine to be an ideal companion. Many also have used these as pocket stones to attract greater prosperity in love, business, and monetary wealth.
Spiritual Healing with Green Aventurine
As users experience the healing love of the light, green aventurine clears and protects the heart field, shielding it from invaders who seek to penetrate that energy. Believed to balance male/female energies and alleviate anxiety/nervous energies, it can be called upon for guidance in seeking better communications and harmonious relations with others at home, work, and social situations. These stones promote deeper states of meditation and may facilitate contact with spirit guides who can help one attain greater happiness and understanding in all aspects of life.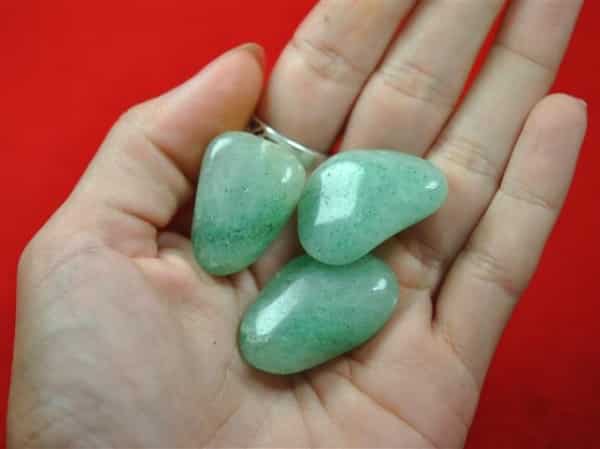 Emotional Guidance – Feel the Green, Loving Energies
Believed to awaken ones innovative spirit, many experience greater leadership instincts, motivation, and creativity when in possession of green aventurine healing stones. With a greater sense of trust in one's intuition, they often experience less emotional strife in their relationships overall. However, this stone's profound affects on the heart chakra make it a popular stone for those with trouble in the romance department. As it radiates green energy, those around the possessor often feel 'drawn' to that radiance and sense of calmness, opening up possibilities for new or current Loving Relationships to flourish.
Green Aventurine for Physical Ailments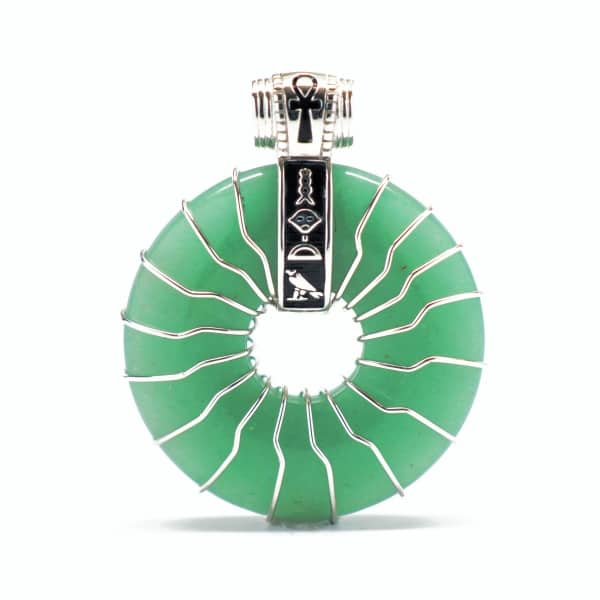 Through cleansing and activation of the heart chakra, many report greater cardiovascular health and less issues with high blood pressure and arterial clogs. It's calming effects are purported to alleviate insomnia and stress-related muscular pain and tension. Green aventurine is often recommended by holistic healers for issues related to the lungs and adrenal glands and to relieve hunger for those who are fasting or dieting.
Whether you want to attract love, money, a greater sense of calm, or simply heal issues of the heart, consider green aventurine healing stones.
©Universal Copyright 2015 is authorized here. Please distribute freely as long as both the author Stephanie Lucas and www.QuantumStones.com are included as the resource and this information is distributed on a non-commercial no charge basis.
***The medical information on this site is provided as an information resource only, and is not to be used or relied on for any diagnostic or treatment purposes. This information is not intended to be patient education, does not create any patient-physician relationship, and should not be used as a substitute for professional diagnosis and treatment.***
[products_carousel display="category" product_cat="270″ featimg="thumbnail" price="true" add_to_cart="true" auto="true" timeout="4000″ pager="false"]