Venus Retrograde: What's Love Got to Do With It?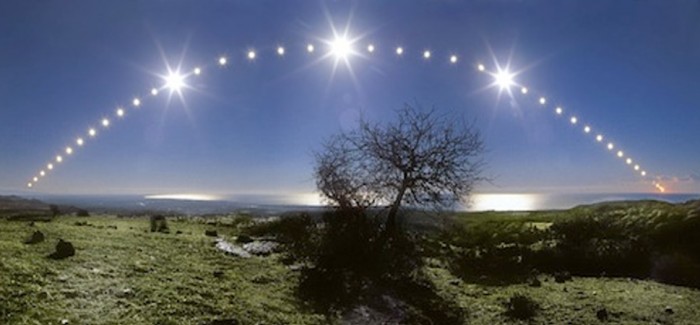 Venus is Retrograde in Leo for the next several weeks, until September 8th. Unlike the hugely popular Mercury Retrograde transit, Venus Retrograde is not as well known — but it's highly important, as this transit has a major influence on intimate relationships. However, Venus Retrograde isn't just about love. This transit is also a highly important time of 'self': understanding how our attitudes and needs influence the people we attract into our lives. With Venus Retrograde in proud, triumphant Leo, we're being tasked to examine if the people in our lives are giving us the loyalty we crave, the devotion we need to feel treasured and the creative inspiration we seek to fulfill our true potential. With this survival guide, you can use Venus' Retrograde cycle to your advantage to improve your relationships, fix problematic behaviors and get what you want in love long after Venus has gone direct.
Tip #1: In Love, it's All Give and Take
During this transit, it's easier to assume that when we argue or feel angry, it's someone else's fault. But, Venus going Retrograde has forced us to open our minds to the truth: every action has an equal and opposite reaction. In this case, we're reminded that every relationship is founded on give and take. The actions of others that make us hurt or infuriated are almost always a reaction to the energy we output first. Our intentions, our actions and our conscious and unconscious behaviors will be mirrored (and challenged) by others. For example: if your lover is strong willed and refuses to give into your demands, it's better to examine why you want to control your lover in the first place instead of forcing the issue. It could be possible that your lover's stubborn streak reflects your own deeply rooted issues with control and inflexibility. Instead of projecting yourself onto your partner, express your concerns to your partner and meet them halfway as you support each other in your spiritual growth.
Tip #2: Reflect on the Relationship You Really Want
There's a myth that falling in love or getting married during a Venus Retrograde cycle spells disaster. Not all new relationships formed during Venus Retrograde are ill-fated, but relationships built upon weak foundations are more likely to crumble. Some new relationships can feel heavy and 'fated' during this transit — you won't find valentines or roses springing up now! Existing relationships may be heavily scrutinized. Couples that have been on the fence about commitment may be more inclined to either make things official or call it quits altogether. Now is the time to reflect on whether a relationship has the potential to be serious or just a fling, and to act accordingly. If a relationship feels difficult and draining, things will get worse until you decide if it's worth your time, money and effort. But, bear in mind that Venus in her Retrograde cycle can be all-or-nothing, so avoid the desire to act in the heat of the moment…and whatever you do, don't break up on text! (Without a doubt, you'll regret it.)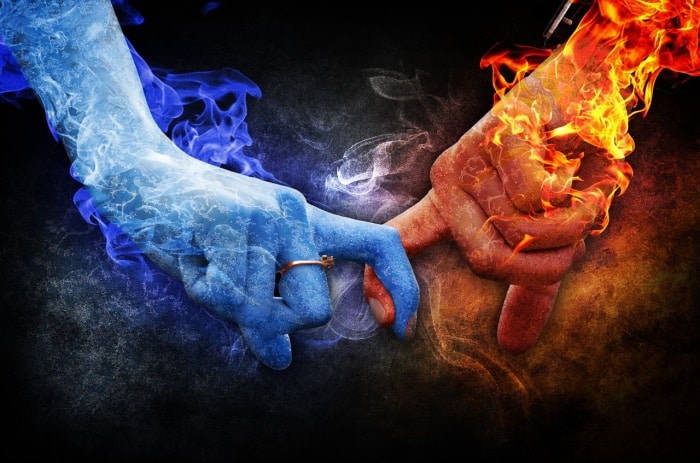 Tip #3: If You Argue, Read Between the Lines
If you've swept problems under the rug, Venus turning Retrograde has surely brought them out into the open. More than ever, couples will complain to each other with one very classic Venusian statement: "That's not fair!" Prideful Leo hates to feel cheated of what she deserves — whether it's more sex or help around the house. Ego battles can ensue where one partner insists that they're right and the other is wrong. If you find yourself and your lover fighting, take a breather and remember what brought you together in the first place. Since Venus backpedaled from critical Virgo, you may also be more inclined to pick on each other's personal habits. Nit-picking may be a passive-aggressive signal that either of you feel like your not getting enough love or respect. Sit down for an honest talk about your needs, and how you can achieve healthy compromise.
Tip #4: Ask Yourself: Am I Being Valued?
In the case of a relationship that's been continually on the rocks, Venus' Retrograde cycle in Leo asks you to examine whether your partner is treating you like royalty…or not giving you anything close to what you need and deserve. For those of you who have a tendency to self-sacrifice, Venus Retrograde in Leo will force you to see if your relationship is truly fulfilling you, or merely acting as a temporary vehicle for self-discovery. Challenging relationships allow us to learn more about ourselves and what we need to make ourselves happy. During this transit, make it a point to determine which relationships in your life are permanent and karmic — who needs to stay, and who needs to go. 
©Universal Copyright 2015 is authorized here. Please distribute freely as long as both the author Alexa Pellegrini and www.QuantumStones.com are included as the resource and this information is distributed on a non-commercial no charge basis.
[jetpack_subscription_form]
[fbvideo link="https://www.facebook.com/quantumstones/videos/1622662738010444/" width="600″ height="400″ onlyvideo="0″]
[products_carousel display="category" product_cat="225″ featimg="thumbnail" price="true" add_to_cart="true" auto="true" timeout="4000″ pager="false"]