Meditation Zones and The Importance of Creating One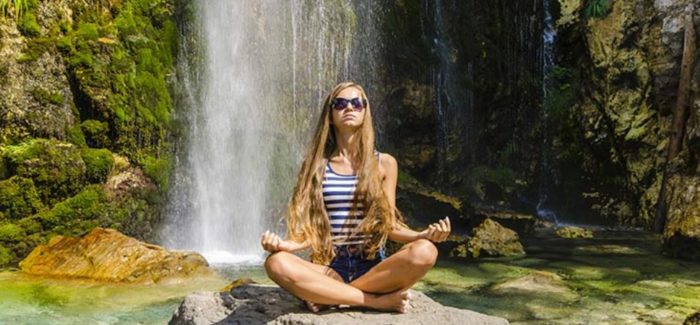 Your home has always been your sanctuary, the place where some of your best memories are made, the refuge you can't wait to return to at the end of a hard day. And that's never been more true than today, in the face of so many challenges in the world outside those four familiar walls.
But what if you could make your home even more of a peaceful retreat? Amid the hustle and bustle of your active family and busy life, what if you had a dedicated meditation space in your home where you could truly recapture your zen? Well, with a bit of creativity, you can.
You can create the perfect mental health retreat right there in the comfort and convenience of your own home. Whether you're simply looking for some quick tips to transform an existing space into a fortress of solitude, or you're in the market to go all-in with a room addition or structural remodel, we've got the ideas you need to create the meditation zone that's perfect for you.
A Dedicated Space
When you're creating a meditation zone, the first and most important step is to choose your space wisely. This should not and must not be a "multipurpose" area. It needs to be devoted solely to the purpose of relaxation, a space where you (or your family, if you're feeling generous) can always find a center of calm amid chaos.
So be sure to select a quiet space that feels good to you. You can even get creative and transform an unused closet or a neglected corner of a large room for your meditation zone, provided that it affords you the solitude and serenity you need.
If you don't have quite enough space in your existing home, or none of the spaces feels quite right, then, you might decide to knock down an interior wall or even build a small addition to your home. These are projects big enough to need the help of a good contractor rather than a weekend of DIY. 
Above all, don't be afraid to let your imagination run free. A meditation space isn't a luxury or an indulgence. It's an investment in yourself and your physical, mental, and spiritual well-being. And there's nothing more important than that.
Setting the Scene
Once you've selected — or constructed — your physical space, it's now time to start setting the scene for peace and calm. The first step, not surprisingly, is to choose the right color scheme. Studies increasingly support what we've all known intuitively already — that color has a direct effect on your mood. For example, deep greens and soft blues have been shown to promote a sense of tranquillity and well-being and can be perfect for a meditation space.
Best of all, your meditation zone can be more than a lovely addition to your home. It can be, in essence, medicine, especially if you or someone in your household are vulnerable to extreme anxiety, as is the case for many with certain sensory processing disorders, such as autism. 
In fact, you can create a safe and calming space specifically designed for those on the autism spectrum. For instance, you might invest not only in a serene color palette but also in sensory-friendly furnishings and textiles. Covering floors in plush rugs and carpets will not only help to muffle sound but will also provide soft, warm surfaces for walking and lounging. Likewise, textures such as velvet and leather provide touch-friendly spaces for cozying up and calming down. 
Once your furnishings are on point, don't forget the finishing touches. Forego harsh, overhead lighting with soft lamplight. Infuse the space with gentle aromas, such as lavender or jasmine. Finally, if you find the quiet too deafening at first, then add a bit of white noise, some ambient nature sounds, or a favorite bit of music, turned down low.
In the end, through your choice of color, furnishings, and decor, you can create a space that isn't just perfect for meditation, but perfect for recentering, for recalibrating. After all, "meditation" comes in many forms. And perhaps one of the surest signs that you've created an ideal meditation zone for yourself and the people you love is if you go in there and fall asleep almost immediately! Reduced stress and better sleep are perhaps the greatest benefits of meditation, and creating a safe and soothing space for peace may well be the highest form of nurturing.

The Takeaway  
The world is chaotic right now, no question. But your home, your life, and your family don't have to be. Transforming an area of your house into a meditation zone can be the perfect way to help you and the people you love navigate this difficult moment of the world's history with peace, calm, and joy.