How to Spice Up Your Wardrobe with Natural Gemstone Jewelry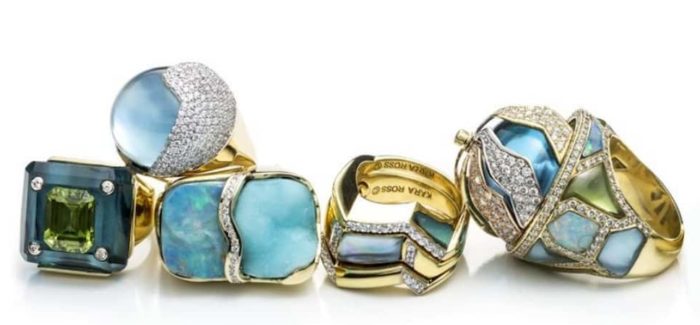 Amethyst is believed to offer emotional protection, while amber is said to fire up the libido. Natural gemstones provide so much more than possible healing powers, as their beauty makes them perfect fashion accessories. If you want to harness the mystical power of gemstones while also spicing up your wardrobe, these tips will help you to put together outfits like a celebrity stylist. Once you begin wearing natural gemstone jewelry, you will be hooked, and you'll probably get tons of compliments. Gemstone jewelry really stands out and definitely showcases personal style. Plus, gemstone jewelry isn't just for boho style; it's versatile enough to work with many different fashion vibes.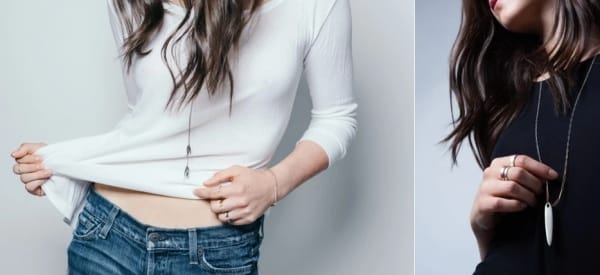 Dress up jeans and a basic T
We all have days when we turn to jeans and basic Ts. The jeans-and-a-t-shirt combo is a practical uniform that can also be very stylish. For example, if you put on a pair of J Brand jeans (which are beloved by Vogue editor Anna Wintour) and add a chic white T-shirt from a trendy brand like Everlane, you'll get that off-duty model look in an instant. However, until you add gemstone jewelry, your outfit might lack a bit of personality and individuality. To spice things up, add a piece of natural gemstone jewelry that suits your natural coloring. Precious gemstones, such as glittering white diamonds, red rubies, and blue sapphires, are generally pricey, but semi-precious stones often cost much less, so they are affordable options.
If you have a cool complexion with pink or blue undertones, consider wearing a rose quartz pendant or rose quartz drop earrings. This pale pink gemstone will look fabulous with your skin tone. If your complexion is neutral (not too warm or cool), a pretty jade pendant or stud earrings will be a perfect match for your complexion. Warm-toned fashionistas should go for amber jewelry, such as beaded necklaces and bracelets. For example, Reese Witherspoon has a cool complexion, Jennifer Aniston has a neutral complexion, and J. Lo has a warm complexion. Choosing natural gemstone jewelry that flatters your skin tone will help you to look your very best in even the most basic separates.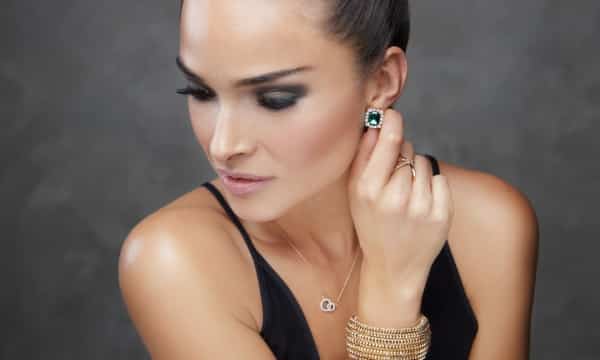 Add some glam to an evening look
When the sun goes down, add gemstones to an evening suit, evening gown, or cocktail dress. At night, you'll have more leeway to add very bold gemstone pieces that fire up your look and give your nighttime selfies extra glam. Go for a dramatic collar encrusted with gemstones, or choose a huge cocktail ring that shows off your latest manicure. At night, statement pieces that feature gemstones look amazing.
If you believe in the healing properties of gemstones and crystals, you may find that wearing them at night, when you really want to shine, gives you so much energy and confidence – a lot of women (and men, too) have this experience. Celebrities who believe that gemstones and crystals have special powers include Spencer Pratt, Katy Perry, and Madonna. They love the way that natural gemstones and crystals feel against their skin.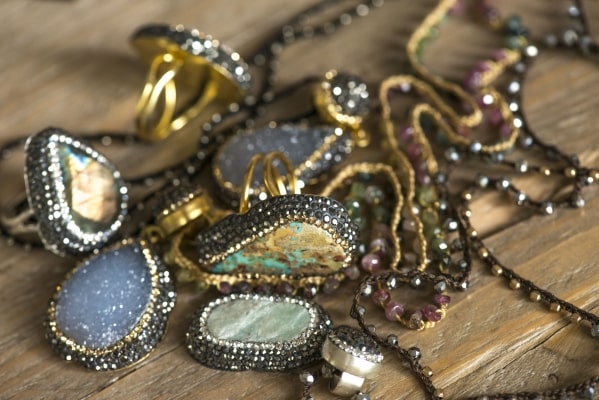 Wear natural gemstone jewelry to work
When it's time to go to the office or head for an important meeting, wear natural gemstones that are believed to promote success, such as citrine, which is believed to boost the wealth of its wearer. Another option is Moonstone, which is believed to reduce fears that block people from achieving their goals. For work, go for sophisticated jewelry that is on the daintier side, such as delicate necklaces with smaller gemstones. These designs pair well with business attire.
Natural gemstone jewelry makes it possible for people to showcase their personalities through their outfits. This type of jewelry is so easy to wear. So, why not treat yourself to a few pieces that enhance your personal style?