Everyday Shamanism: Accessing the Healer Within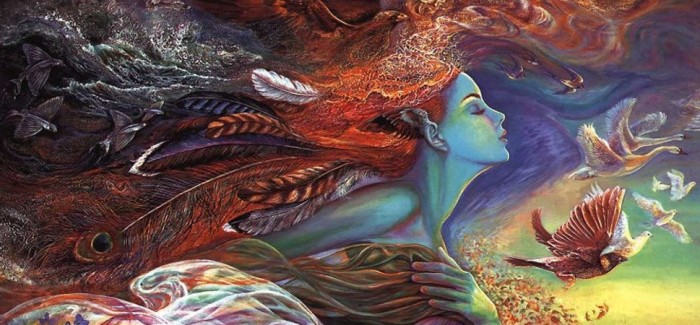 Several years ago, I never would have dreamed of calling myself a Shaman. But, after incorporating principles of shamanism into my daily routine, I've experienced how just about anyone can be a Shaman. After dealing with emotional trauma connected to illnesses and broken relationships, I looked into alternative healing methods in order to cleanse myself of negative energy. Learning about the ways of the Shaman enlightened me to the interconnectedness of all things and taught me how to tap into my own energy in order to heal my soul.
Shamanism is all about coming into yourself — your own power. A traditional Shaman enters alternate dimensions in order to rebalance a client's mind/body/spirit connection and to retrieve fragments of the soul lost to emotional, mental or physical trauma. However, Shamanism is unique because it's accessible. You don't need a fancy certificate in order to become a Shaman. In order to be a true Shaman, you must be ready to reactive your consciousness, face your truths and release what holds you back. If you're ready to take back control of your life from pain, anxiety and fear, these Shamanic principles are perfect for you.
Honor the Spirt of Mother Earth
Unplug your laptop, cellphone and get outside for at least 20 minutes each day. Practice gratefulness by acknowledging all that the earth gives us. Send positive energy to the earth by giving back: volunteer to clean up a forest or park, pick up litter when you see it, and conserve your water. If you're not already recycling, make it a goal to start. Try gardening and if possible, buy locally grown food. Spending time in nature will refresh and invigorate your spirit. Taking a walk outdoors, especially around greenery, will cleanse your Root Chakra, ground you and ease your anxieties. 
Recognize the Effects of your Energy 
Do you tend to attract difficult people or damaging relationships? Are you struggling to manifest what you want? The chances are, your own energy is the root cause. Avoid wasting energy on anger and cynicism, as this tends to invite negative people and situations into your life. When you have negative thoughts, replace them with optimistic words and compassionate images to attract loving energy. Shamans focus on manifesting a reality filled with love. In a reality filled with love, there is no room for the existence of hate, and you will free yourself of attracting these painful energies.
Tune into Nature's Hidden Messages
Shamans are always attuned to coincidences and hidden meanings, especially those found in nature. A favorite animal or an animal that continues to cross your path may be your spirit animal visiting you as a wake-up call or to remind you of your strengths. You can research this animal's symbolic meaning and how it fits into your journey toward spiritual ascension. To discover your spirit animal, try this Shamanic healing exercise. All you need is a quiet space and a shard of Amethyst.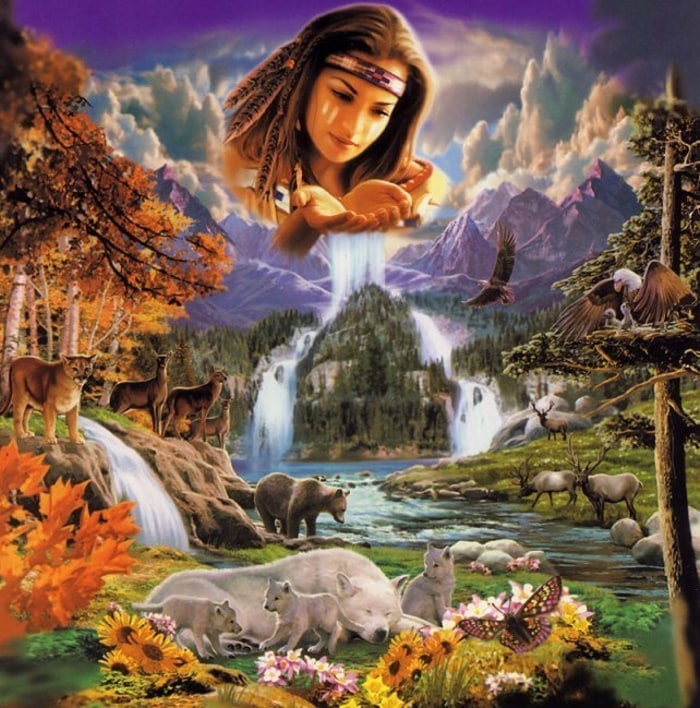 A Shamanic Healing Exercise: Find Your Spirit Animal
Breathe in and out through your nose 10 times. Relax and listen to the flow of your breathing.

Imagine yourself in a sacred space disconnected from the chaos of the world — the beach, the forest, a mountain top. What sounds do you hear? What colors do you see?

Now, hold your Amethyst on the center of your forehead, on the Third Eye Chakra. Allow your mind to relax and open up to receiving divine messages from your spirit guides. Picture a soothing, violet glow enveloping your forehead, clearing out blockages your psyche.

Envision your spirit guides coming to you in animal form. What animal do you see? How do you feel within its presence? What sort of energy or message is it sending to you?

When you're ready, envision yourself approaching your spirit animal and reach out to touch it. Take in the power, strength and courage of your spirit animal; feel yourself absorb its love and light into all of your Chakras, freeing you of anxiety and pain.
Healing Changes Start from Within
In practice, a Shaman assists her client as he enters alternate spirit dimensions and becomes empowered during the healing process. The Shaman doesn't do the work for him — she simply guides him on the journey as he heals himself on a spiritual plane. The bottom line: you are your own best healer. Look deep within yourself and examine everything in your life that works and doesn't work, and don't be afraid to make changes. Shamanism is built on the foundation that change is an inevitable part of life, and only you have the power to make the changes necessary to manifest the reality you seek. 
©Universal Copyright 2015 is authorized here. Please distribute freely as long as both the author Alexa Pellegrini and www.QuantumStones.com are included as the resource and this information is distributed on a non-commercial no charge basis.
[jetpack_subscription_form]
[fbvideo link="https://www.facebook.com/quantumstones/videos/1622662738010444/" width="600″ height="400″ onlyvideo="0″]
[products_carousel display="category" product_cat="225″ featimg="thumbnail" price="true" add_to_cart="true" auto="true" timeout="4000″ pager="false"]